Black & Veatch Mentoring Program
The Black & Veatch Mentoring Program pairs engineers from Black & Veatch with students in Kansas City schools to increase awareness of STEM careers and engineering concepts. The engineers present hands-on workshops with the students. During the classroom workshops, the visiting Black & Veatch mentors give an overview of each topic and guide the students in activities to reinforce the concepts for that session. Students work in teams of five on three different timed projects.

KCPT has partnered with Black & Veatch to expand the number of schools involved and to give teachers access to PBS LearningMedia before the in-class workshops, allowing them to prepare with the help of thousands of digital resources. The program has now been in 75 schools and over 4,585 5th graders have been mentored in structural, electrical and water engineering.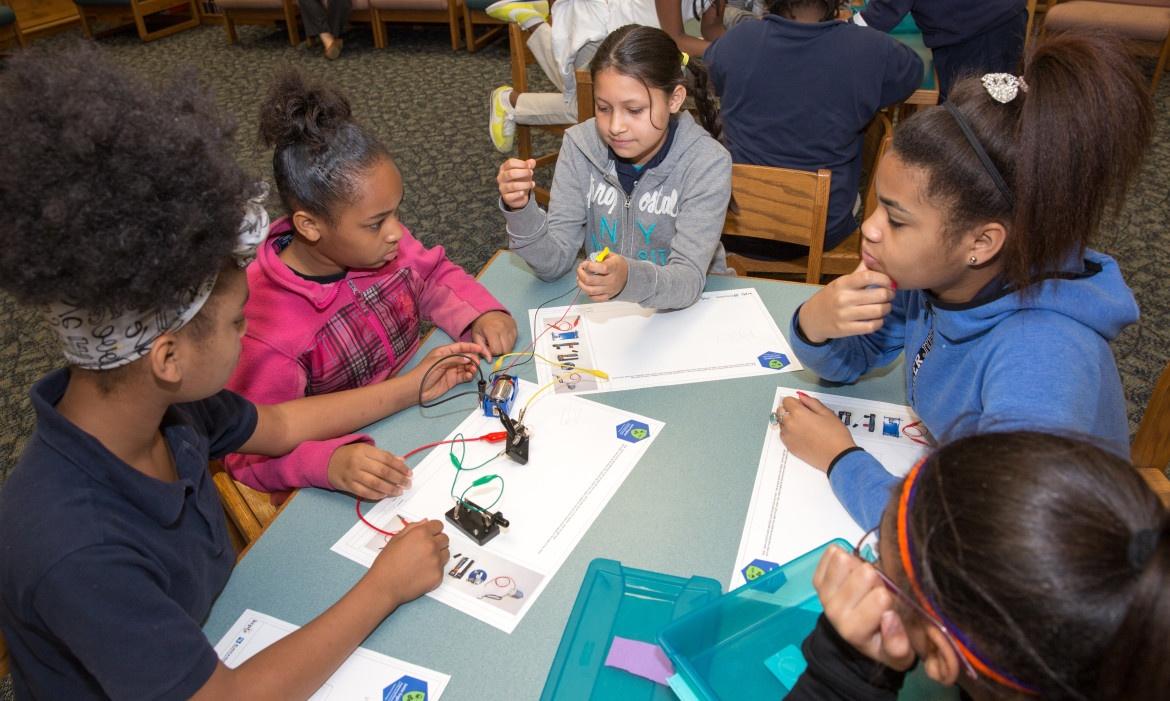 See what participating schools have to say: