Resources for Learning at Home
Daily life might have changed in recent weeks, but our passion for learning hasn't. KCPT is proud to offer educational resources to parents and educators alike, bringing the classroom straight to you through PBS Kids Daily and additional programming and activities. From social and emotional learning to literacy and social studies, we offer standards-aligned lessons that prove even without a traditional school day, there's still so much to learn and discover right from home.
Education has been at the heart of our mission since our founding as part of the Kansas City School District more than 50 years ago. At KCPT, we're committed to helping our fellow Kansas Citians of all ages reach their goals through lifelong learning.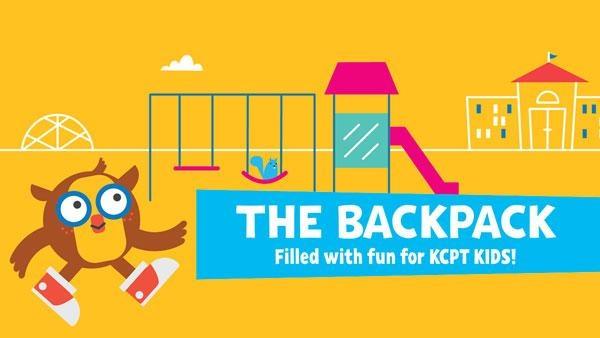 The Backpack is filled with news, educational resources, events and activities for KC Kids!
PBS Kids for Parents | Special Coronavirus Resources
Schedules are important for kids (and adults!), but how do you keep to one during the coronavirus pandemic? Our parent and expert shares tips to keep learning happening at home.
For Educators and PreK-12 Learning at Home
PBS LearningMedia | Special COVID-19 Collections