Legacy Society
We invite you to join KCPT's Legacy Society and make a lasting gift for future generations. Our Legacy Society is comprised of donors who have made special provisions for KCPT through a bequest, trust, or other deferred gift. By making a planned gift now, you will ensure that KCPT will continue to offer quality programming and education services to our local community for years to come.

For more information about bequests, life insurance policies, retirement plan assets, real estate property, appreciated securities, trusts, IRAs, and other life income agreements, please contact Nancy Steinacker, Director of Major Giving at 816-398-4248 or nsteinacker@kcpt.org.

KCPT's legal name is "Public Television 19, Inc." and should be referred as such in all legal documents including your Last Will and Testament and/or Trust. Please download a KCPT Legacy Society form here.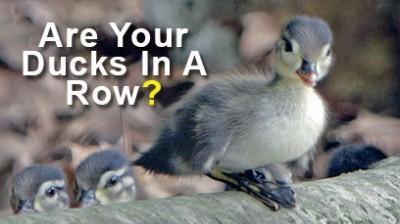 Estate Planning Resources
Request your free estate planning guide, "A Personal and Charitable Financial Record".
Legacy Society Members
Realizing the impact and influence of television either personally or through a loved one has led some individuals to help ensure the future of public television by providing for KCPT in their estate plans and are listed as members of the Legacy Society.
Robert S. Caldwell Abrams
Michael L. Abrams
Allen & Janet Agron
Suzanne Allen
Ann Allsbury
Pam & Mike Bennett
Dr. Eliot Berkley
Lennie & Jerry Berkowitz Family Fund
Ken Bingman
Harvey S. Bodker
The Estate of Drs. Mary & Douglas Brothers
Joan Bruderer
The Estate of Ralph Bunnell
Terry L. Chronister
Cathy Click
Barbara Cooper
Stephen & Karen Clegg
Mark & Linda Eagleton
Dr. William & Mrs. Doris Edelman
Joseph F. Finch Trust
Ronald R. Frederick
John and Carolin Green
Mildred Gretzinger
Rosemary Heidrick
Linda Hill
Susan & Rocky Horowitz
Joe & Corliss Jacobs
David Cromwell Jenkins
Jim & Lydia Kanki
Mrs. James Kennedy
Lee A. Knox
Ellen L. Larson
The Estate of Arthur Maule
Mr. & Mrs. Robert McClellan
Frank & Nancy Mirikitani
Richard Ong
Judy & George Paley
Delma Parks
Dr. Allen & Debra Parmet
Margaret & Ronald Pearce
Roger Pool
Karen Lynn Pratt
Pamela J. Purtell
William T. Reed
Mr. & Mrs. Donald Rogers
The Estate of Caroline Sanders
Cynthia Smith
Bruce Southard
Peter W. & Dana L. Steinwart
John & Erma Stous
Mary M. Thorp & Shirley E. Thorp
Kaleen Tiber
Barbara Van Vleck
Jonah & Alice Wright
Pat Wright
Doris Yonker
Betty & Dennis Zeigler